Welcome to the Eric Krawczyk Secure Client Area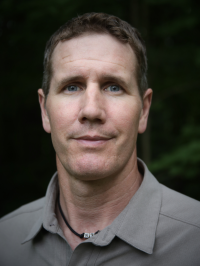 I am a licensed psychotherapist in private practice. I work with children, teens, adults and families. I am also available for group therapy, parent coaching and nature based interventions. I graduated from the University of Colorado Denver in 2006 and trained in both clinical and school counseling. I am also trained in experiential, animal-assisted and nature-based therapies. I am a certified Forest Therapy Guide from the Association of Nature and Forest Therapy. I have worked in residential, wilderness, public/private schools and outpatient settings for the last 20 years. I am particularly drawn to developing the strengths, needs and cultures of individuals and families through collaborative communication. I am innovating how to bring Internal Family Systems theoretical work into nature-based settings. I often work in the many acres of wild and tended lands and waters of the Laurel Hill Association in and around Stockbridge during the cooler school-year months and from my mobile office in various local parks during warmer summer months.
Log in to the secure portal. If you have not received an email with a username, please Register.